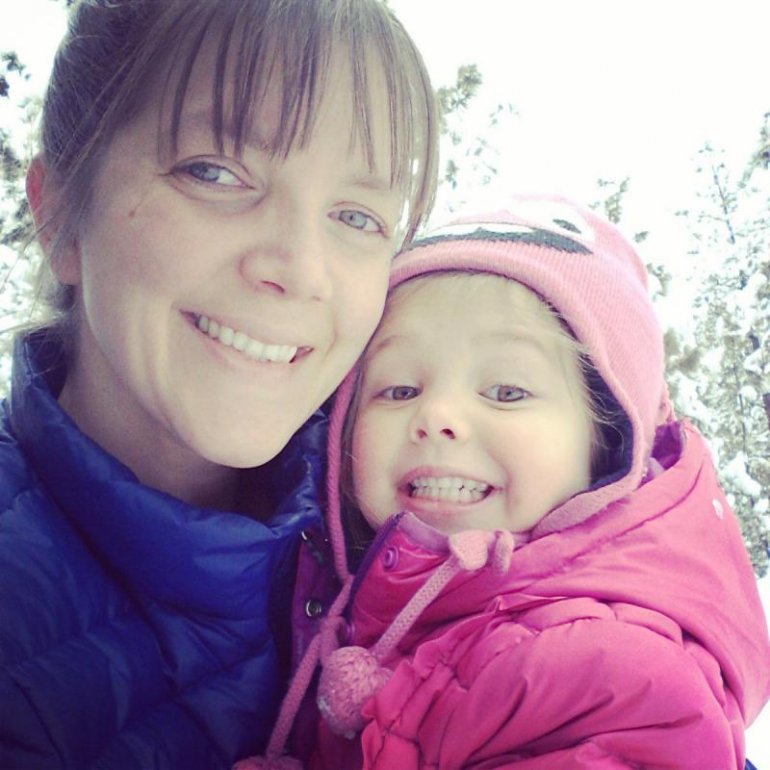 First let me confess: I had a helper for this weekend project. Her name is Babycakes and she loves all things pink (understatement of the year, as you can see from her completely head-to-toe pink snow ensemble)! ----------->   She helped me search the web for some of the pinkest, yummiest, and cutest recipes that will be perfect for Valentines' day. She didn't totally understand the process, and she often said: "I want to buy that" while pointing to a stack of cookies or a beautifully decorated pink cake.  But she knew she wanted it when she laid her eyes on it.  From pink Valentines' bark, to M&M cookies, to fudge, to popcorn, these recipes are sure to make you (and your loved ones) smile!
Pink-a-licious Recipes Perfect for Valentines:
*This post is sponsored by Foodie by Glam. I was compensated and all opinions are 100% my own.