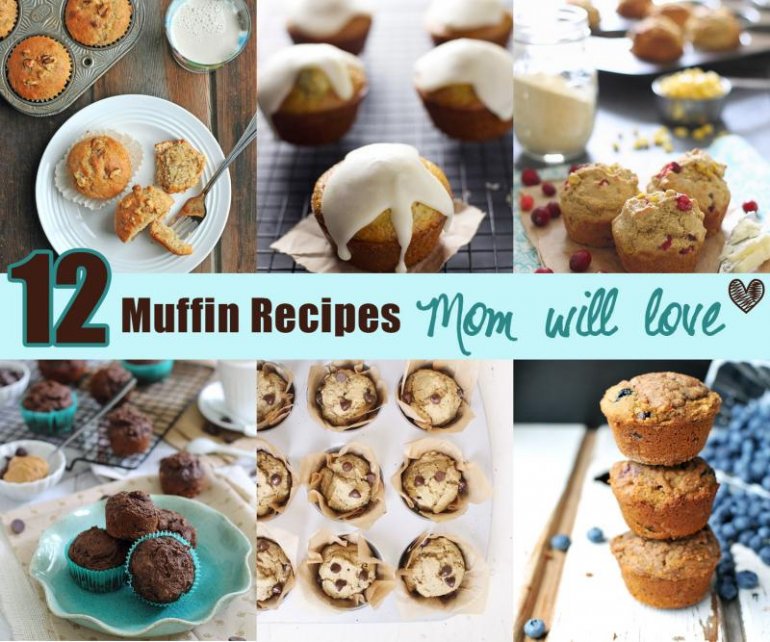 I really do have a thing for muffins. I love them! I love how easy they are to make, how easy they are to store, how absolutely delicious they can be, and how easy they are to eat throughout the week for a quick breakfast-on-the-go! All of which are important to: mothers. From chocolate to peanut butter, to banana nut, to cranberry corn, to pumpkin streusel, there is something here for everyone. So secretly quiz your mom on her favorite muffin flavor (if you don't already know it), then surprise her with a batch on Mother's Day!
Muffin Recipes Mom will Love on Mother's Day:
Or any other day for that matter!
*This post is sponsored by Foodie by Glam. I was compensated and all opinions are 100% my own.