{Lemon Blackberry Grilled Cheese}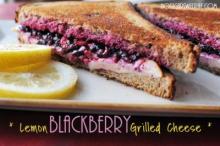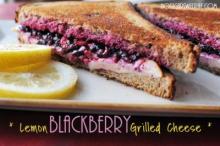 Description
A tart, yet sophisticated, grilled cheese made with Muenster, blackberries, lemon, and thyme.
Ingredients
6 slices P28 High-Protein Bread (or other)
Instructions
Smash the blackberries in a bowl.
Add lemon juice and thyme. Mix.
Slice the Muenster.
Build your sandwich - blackberry mix on one side, cheese on the other. 
Butter each outside of the sandwich.
Grill over medium low heat on the stove.
Yields 3 Sandwiches