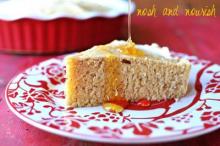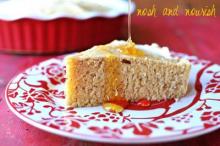 Ingredients
3 cups Bob's Redmill GF Cornbread Mix
2 tablespoons Ground Flax
1⁄4 cup Coconut Oil (melted)
1 1⁄4 cup Chickpeas (mashed)
1 cup Vanilla Almond Milk
Instructions
Combine 2 tbsp ground flax with 6 tbsp warm water in a small bowl. Refrigerate for 15 minutes.
Preheat oven to 375 degrees.
Mash chickpeas, or add vanilla almond milk and blend them w/an immersion blender. 
Combine all ingredients (including the chilled flax).
Spray a 12" pie pan, and pour in batter.
Bake for 30 minutes or until golden brown.
Yields 12 Servings