Cabbage & Watermelon Radish Slaw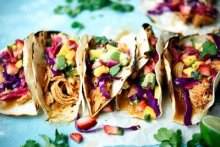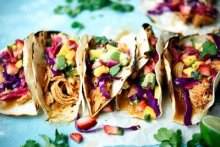 Description
Cabbage & Watermelon Radish Slaw --- perfect for shredded chicken tacos!
Ingredients
1 watermelon radish (sliced thinly and julienned)
1 tablespoon deseeded and diced jalepeno
1 tablespoon grapeseed oil (or sub avocado oil)
Instructions
In a small bowl, whisk together lime juice, grapeseed oil, salt and cumin. Add thinly sliced cabbage & radish to mixture and massage for about 30 seconds. (This helps soften the cabbage and radish a bit quicker so you don't have to wait as long!) Add in the jalapeno and stir.
Yields 4 Servings