Photo Food Log # 2 + {Pinterest}
Posted: March 30, 2012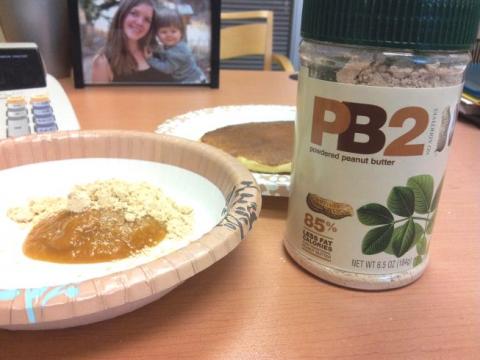 First of all, I joined the weight loss blogger bandwagon this week - and FINALLY ordered some PB2!!  I found a combo pack from Amazon that came with both the regular pb flavor and the chocolate pb flavor.   What is PB2?  It's basically peanut butter powder.  They have extracted out the oils from the peanuts, and subsequently most of the fat too.  It has some awesome stats:  2Tbsp = 45 calories, 1.5 grams of fat, and 5g of protein.  So now that they have arrived, I am in experimentation mode.  I will definitely keep posting good recipes utilizing this fancy smanche (but affordable) item, as I create them. :)
In other news... I FINALLY have a "Follow me on Pinterest" button to the right ------------>   so you can pin my recipes straight from Pinterest.  It's sometimes easier to have them all in one place than to have to come back and search in the blog for it.  So, go ahead... PUSH THE RED BUTTON!!!
Food Log from AM to PM:
I started off with one of my daughter's very special "Babycakes' Pancakes" and dressed it up with a mixture of PB2 and the rest of an Ella's baby food pouch - Sweet Potato, Pumpkin, Apple, & Blueberry flavor (see pre-mixed version above).  It made a nice creamy mixture that I topped my pancake with.  Then I sprinkled on a nut/seed and raisin mix for extra oomph!  It was surprisingly good.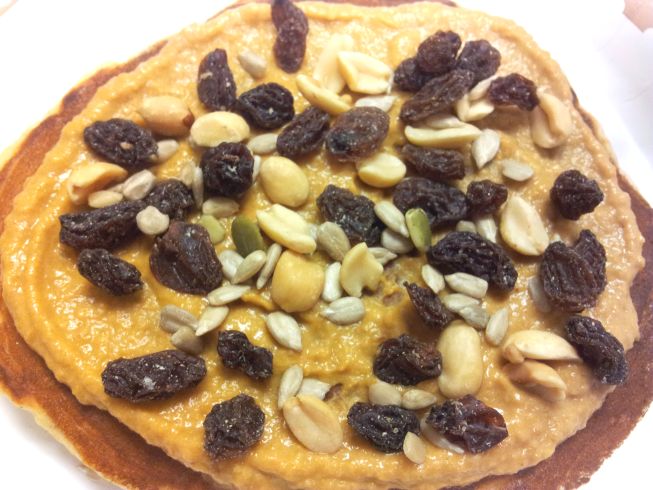 For a snack later in the morning, I ate the Praegger's Broccoli & Spinach "pancakes" topped with cheese.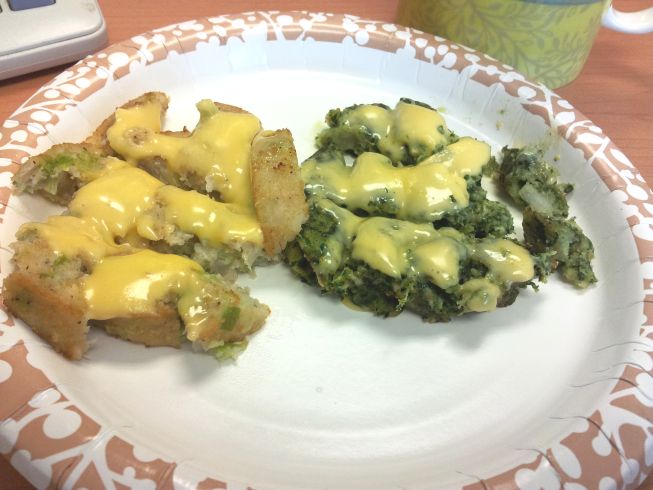 For lunch in the early afternoon, I made a wrap filled with edamame hummus, chickpeas, and grape tomatoes.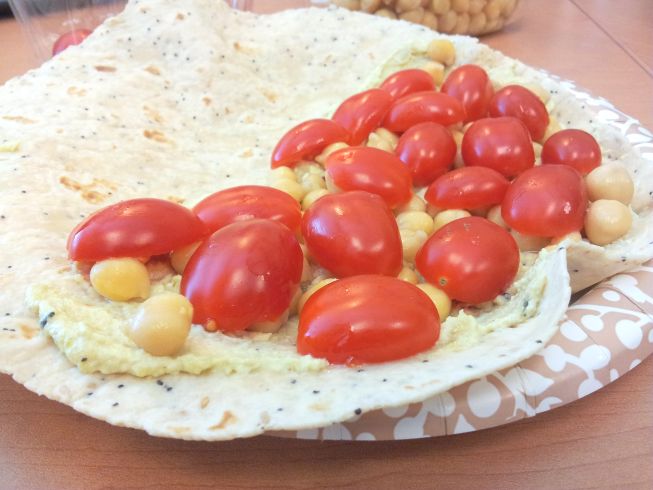 For a 4PM snack I had 1/4 cup of nut/seed/raisin mix and a Sobe Lifewater (0 calories, 0 artificial sweeteners).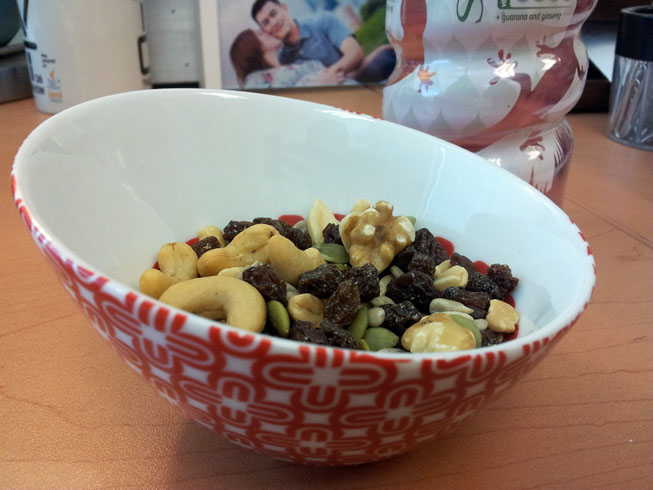 And last but not least, for dinner, I had 3 thin slices of polenta topped with leftover shirmp bruschetta.  I made it feel "new" by topping with tiny mozzarella balls and a few fresh leaves of basil from my new tabletop garden!  Doesn't that look yummy?!  (I couldn't help but think: get in my BELLY!!!!!!!!!!)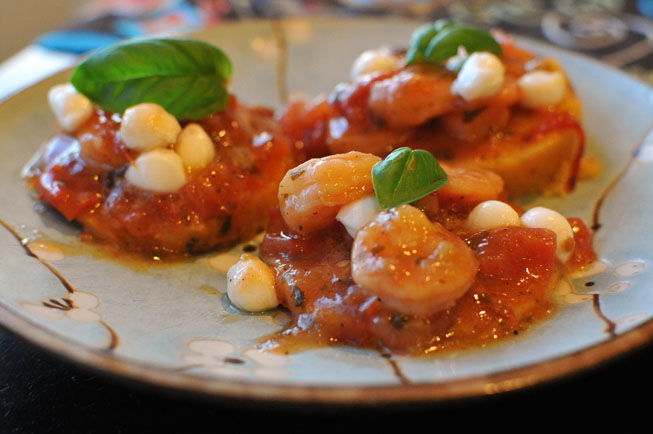 Questions:
How did your meals compare to mine today?  Anything stand out as super yummy/healthy?
Have you started following my "Healthy Foods" Board on Pinterest yet?! :)


You might also like...