I am just me
Posted: November 1, 2012
I am just me
I am a real person.
I don't blog as a "business."
I try not to take things too personally (like negative comments), but I inevitably do.
There will always be someone more  _______ than me... more organized, more "together", more skinny, more "healthy", more vegetarian, more thoughtful about GMOs and pesticides, more fit, more composed, more _____...
I still want to lose more weight but have been plateaued.
This whole moving process has been a bump in the road for me.  The energy required, both physically and mentally, was more than I ever anticipated.
I am not perfect.
I sometimes get frustrated and even angry and am not that fun to be around.
I declare my absolute need for God and His strength in my weakness.
I am just me.
This list was swirling through my head last night as I was trying to fall asleep.  I needed to get that out.
Though exhausted, Dear Hubby and I are celebrating: We are officially done with this part of the move. The house closed yesterday. The new owners got the keys; we got a check. We will try to enjoy this mortgage-less time in our lives...at least until we can find a new mountain dream home.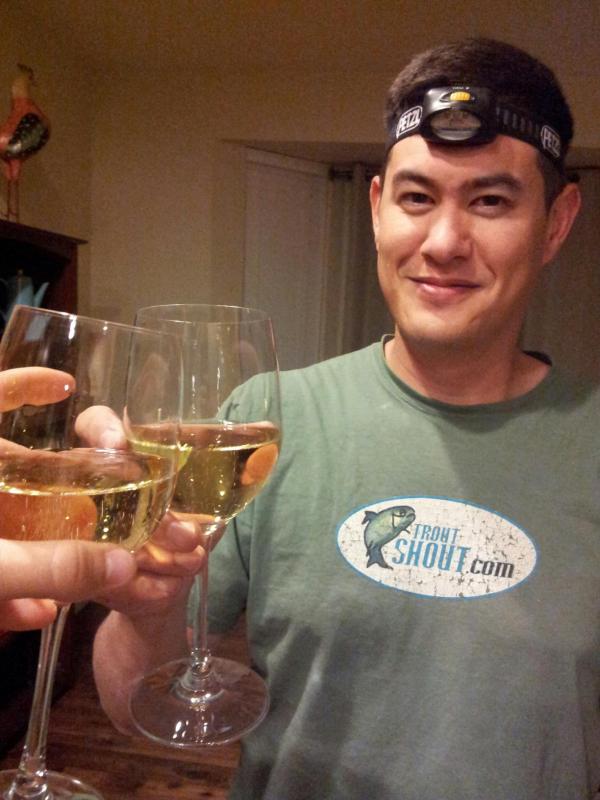 I can finally start settling in to our temporary digs (at my inlaws' house), and grocery shop and do about 10 loads of laundry, and try to find a few things stuffed into boxes in the garage, like the scale, the majority of Babycakes' clothes, and oatmeal. 
And one day soon we'll have our computer network all set-up again and I'll have access to all of my pictures and blog posts again :)

You might also like...