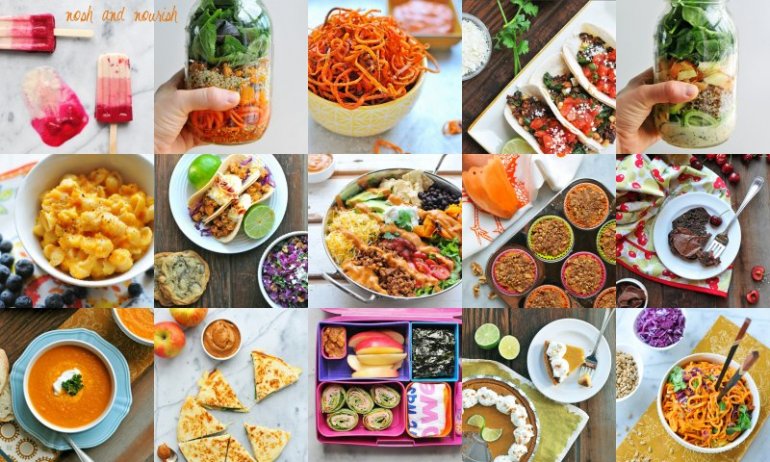 Today I'm sharing my top 15 recipes of 2015! Evidently I have a thing for brightly colored, nourishing foods -- and sooooo do you!!!! Thanks for being AWESOME and I look forward to an even more exciting and delicious 2016, finishing up my 2nd cookbook (eeeeeeeek!) and some other projects I can't wait to tell you about.
xoxo, Kel
1) Strawberry Ombre Creamsicles
2) Mason Jar Carrot Noodle Salad
3) Crisy (Baked) Sweet Potato & Carrot Fries
4) Beans & Greens Tacos with Watermelon Salsa
5) Mason Jar Cucumber Noodle Salad
6) Butternut Squash Mac & Cheese
7) My favorite 3 recipes from my cookbook --- that came out in January 2015! What a great year it's been!!!
8) Taco Salad with Homemade Avocado Catalina Dressing --- this is a sneak peek photo of a recipe going in to cookbook #2 that I'm finishing up this Spring and will be released in Jan 2017. It sounds super far away, I know... but it will totally be worth the wait! You guys LOVED this image on IG. Do you follow me there? It's my fav! 
9) Sweet Potato Muffins and Winter Superfoods
10) Chocolate Cherry Banana Bread
11) Sweet Potato, Carrot, and Apple Soup from my cookbook
12) Turkey & Apple Quesadillas with Creamy Pumpkin BBQ Dipping Sauce
14) Health(ier) Key Lime Pie --- reshot the pictures of this oldie but goodie recipe
and last but not least... 
15) Paleo Pad Thai with Carrot and Sweet Potato Noodles
and...
May 2016 be your happiest, most nourishing year yet!