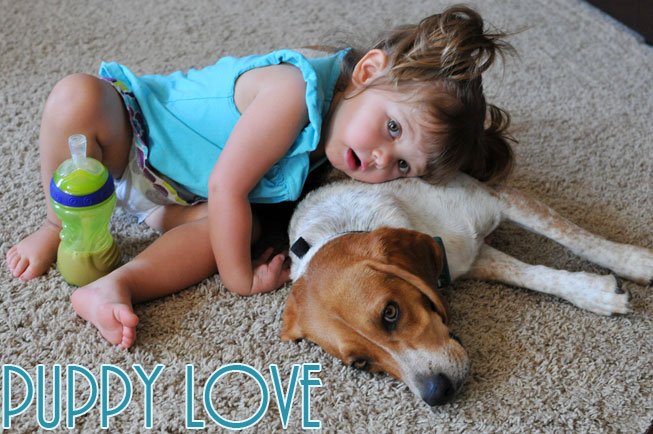 I don't know about you, but I can't believe it's only Wednesday!  I am completely wiped out from this week.  I started training the new girl at work on Monday, and feel like I've been talking nonstop for 36 hours.  My throat hurts, my head hurts, and I know we're never going to get it all transfered over (the vast knowledge in my head, that is, from the last 3 years of working at the same company).  But, in the grand scheme of things I've already given more than necessary...and I'm ready to start my "new life" with my little munchkin.  I mean seriously, people...
Look at those cheekers!
Shown here sipping almond milk and giving Chloe the beagle a leg massage...ha!
Twinkle Twiiiiiiiiiiiiiinkle:
Playing with a froggie she found in the garden:
Mesmerized by her shadow:
Copying momma at the park :)
Yes, my almost 2 year old can do a better push-up than I can!! I'll attribute it to her lean healthy body.  Some day I'll be able to do non-girly ones, I promise!!
Please, Momma?
Yes, my little darling. For you, the world. 
I love you more than words can aptly express.