Mother's Day Pampering + Hip Denver Cafe
Posted: May 15, 2012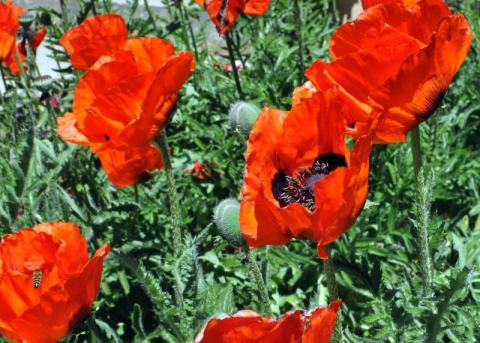 It is rare to get a day to myself. A day away from work. A day away from Babycakes' and Dear Hubby. A day away from the duties/chores of my household. And it is even rarer to spend that day getting pampered...I mean really pampered.  But Mother's Day week seemed the perfect time excuse to plan such an event.  My lovely mom would be flying in from Arizona.  Babycakes would be at school.  8 luxurious hours to spend however we'd like.  The plan was: Denver exploration, lunch at a cute hip Denver Highlands cafe, and rounding it out with a one hour facial followed by a one hour massage.  Doesn't that sound divine?!
The rest of this will be mostly pictures, as I tell you the story of our day.   We saw the most beautiful flowers as we explored Denver (poppies above - zero color alteration - they were THAT gorgeous & bright!)  And we went to this really cute local store called "The Perfect Petal":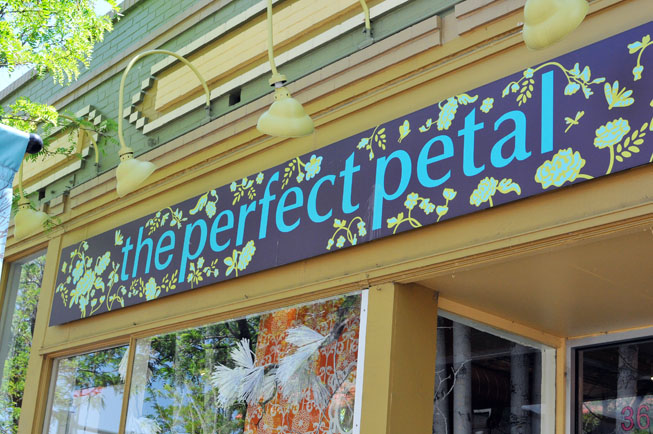 The inside was gorgeous.  Thousands of little knick-knacks, candles, cards, cookbooks, and other pretty things :)  And check out the huge flower section in the back.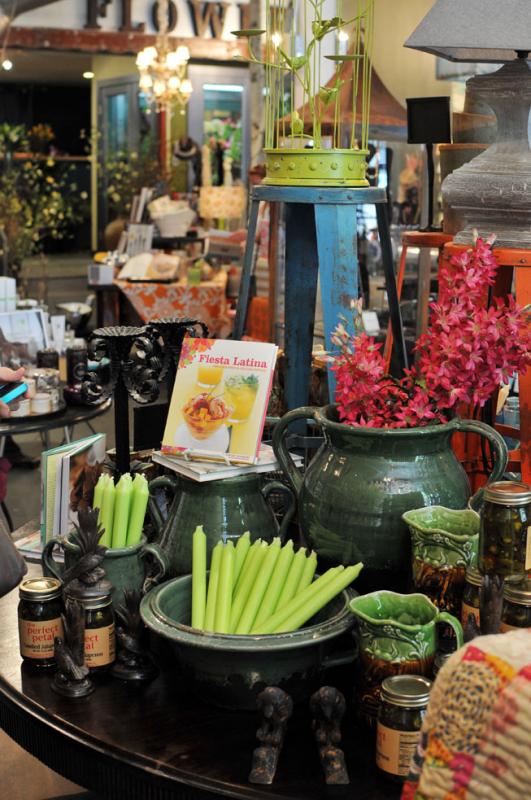 They had a really pretty fabric on one of their display tables.  I asked the lady if they sell it in the store, but she sadly said no.  I NEED this fabric!! It would look so pretty with my white plates on top for fancy food close-ups. (If anyones see this out and about, let me know where I can get it!!)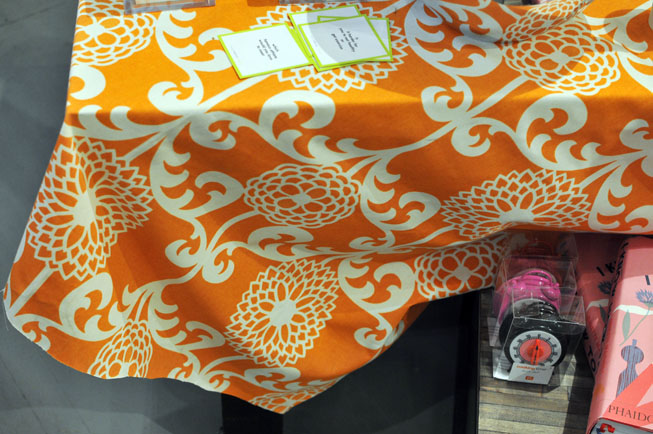 Then, we walked a couple blocks to this fabulous (per my mom) Denver Highlands cafe, aptly named the "Highlands Garden Cafe."  They have gardens surrounding the outdoor patio, to enjoy whilst dining.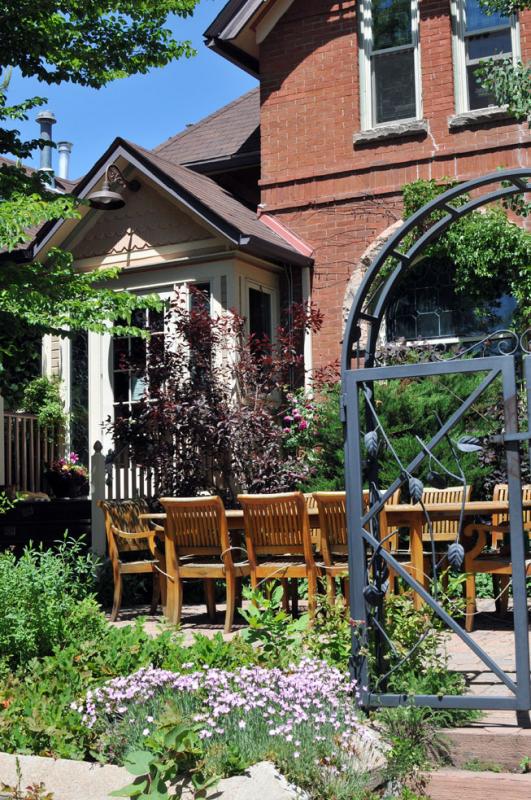 It would have been great, except that as we approached, we saw this sign: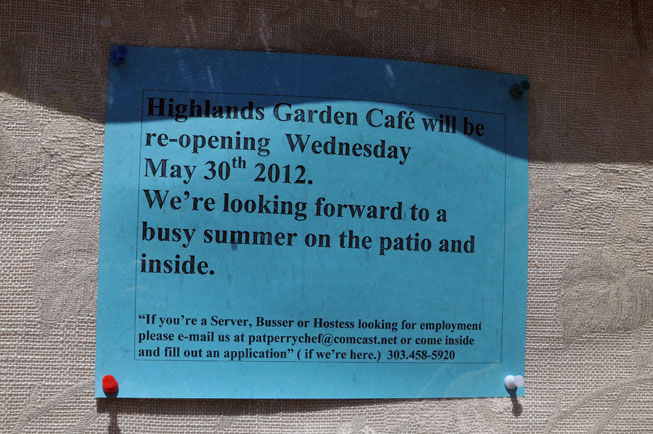 Doh!  There went our lunch plans.  We improvised and looked for a similarly cute outdoor patio filled with guests.  We found this one: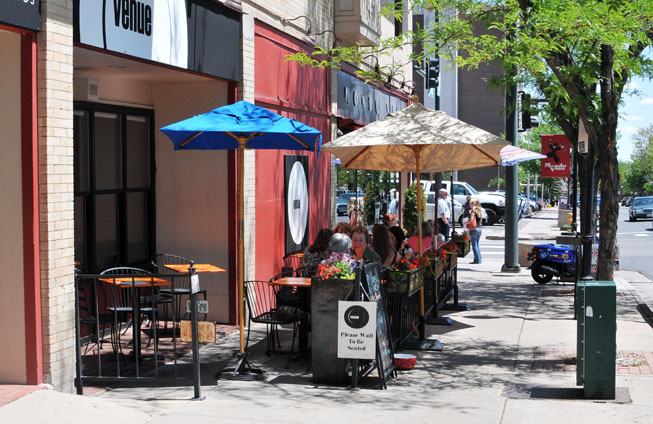 Our new lunch venue was Venue :)  I was really excited to type that (I'm a dork, I know!).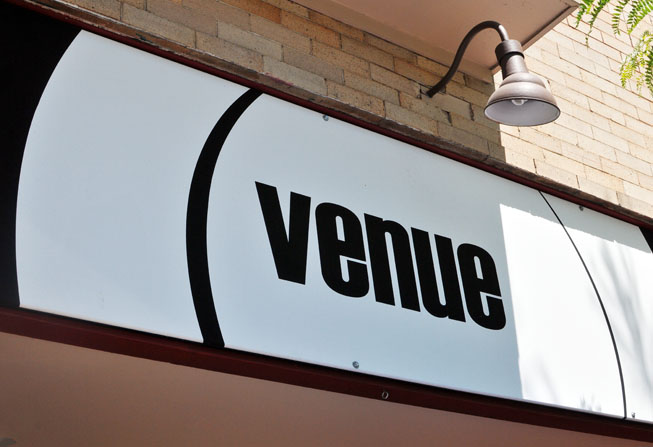 Their menu looked fabulous, lunch had been saved.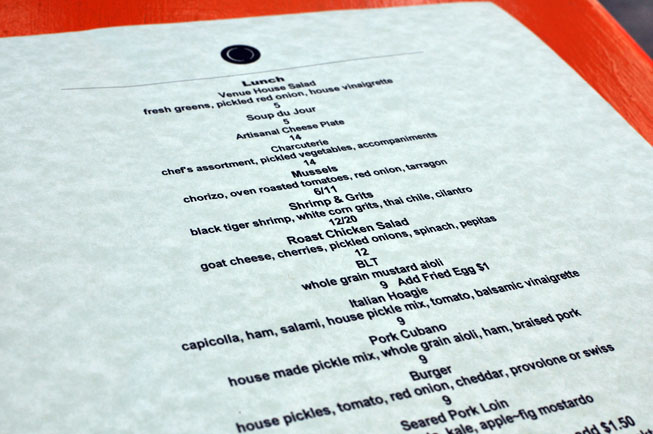 We started with wine...DUH.  Mom had a french favorite; I had the Chardonnay.  Doesn't mom look so pretty?!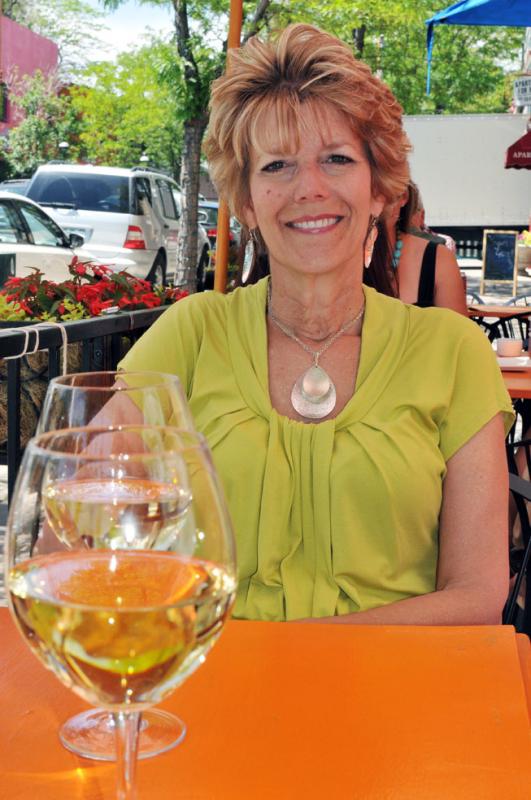 I made silly faces and poses with my wine.  As previously mentioned, this was a rare occasion (both the pampering and the mid-day wine). It had to be fully enjoyed (and documented)!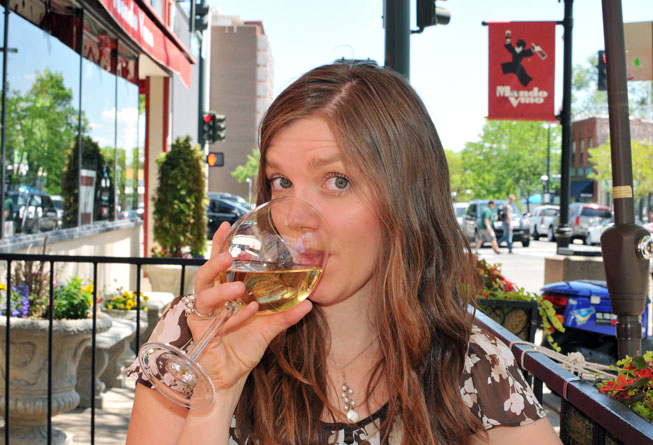 Mom ordered the grilled chicken salad with dried cherries, red onions, pumpkin seeds and goat cheese: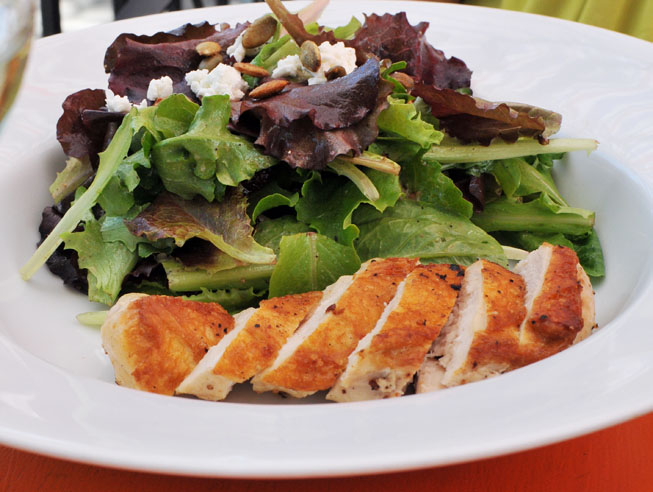 I ordered the seared pork tenderloin with apple/fig sauce and a sides of kale and polenta.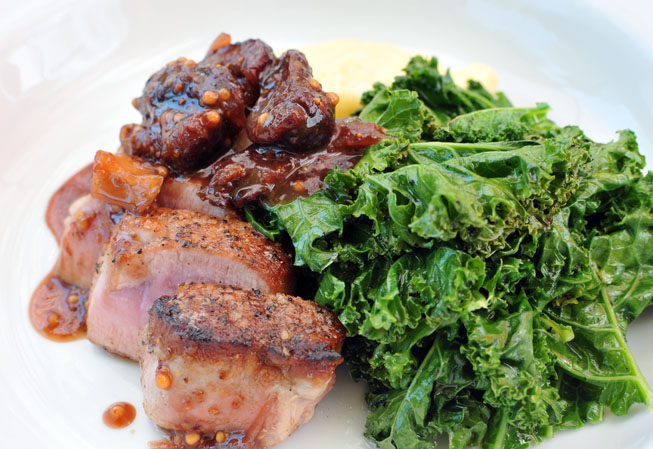 Everything tasted delicious!  We split both entrees so we could both try some of each.  Here's a close-up of my salad... so pretty :)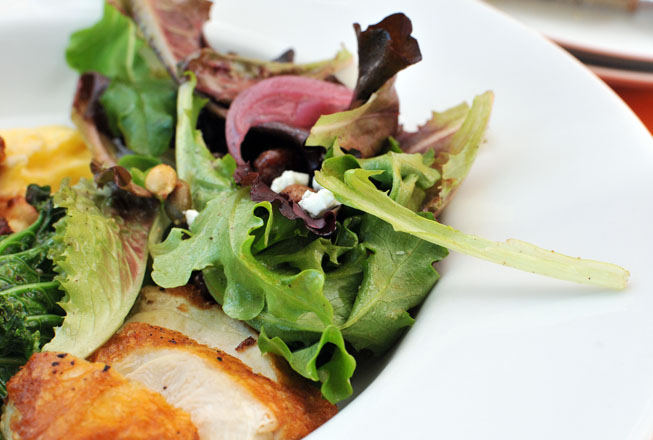 And mom took one last photo of me, NOT posing with a big wine glass: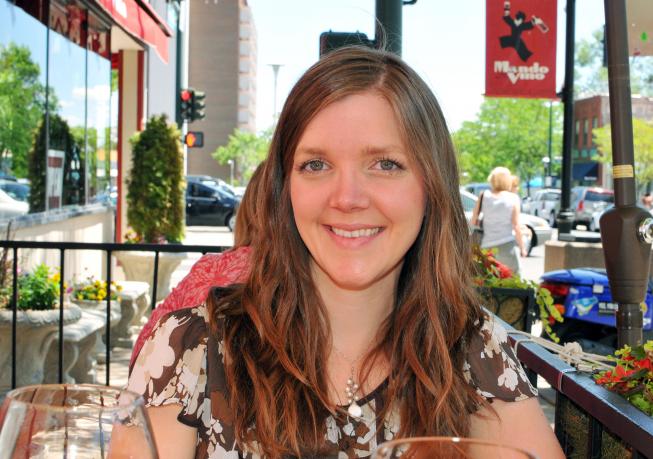 Then, we walked a couple more blocks (exercise is good!!) to the Indulgences Day Spa - rated one of the top spas in Denver by 5280 Magazine.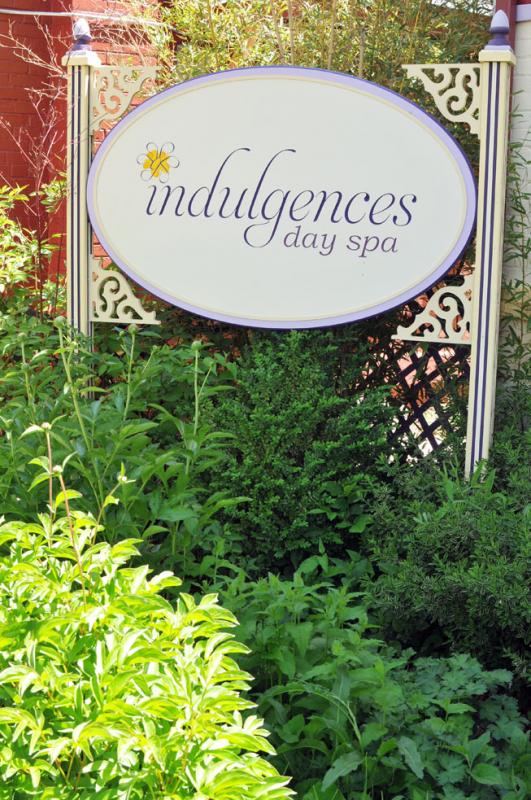 It was a cute little Victorian house, turned into a spa.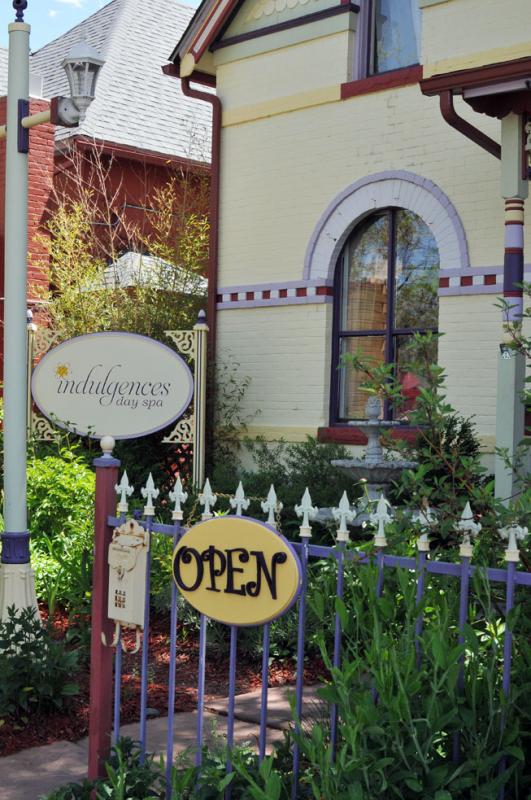 We each got an hour massage AND an hour facial.  They were truly heavenly.  I loved the atmosphere, loved our massage therapist and esthetician, and loved the most relaxing 2 hours I've had in a long time ever.  And I felt like I was getting an actual education in how my body works, how my muscles fit together, how pain is created in my daily life, and then some solutions / homework / exercises to help me feel better even AFTER I left the spa.  I really couldn't have asked for more! I highly recommend this spa!
And if for some reason we weren't relaxed enough, we could have stopped next door.  But we didn't :)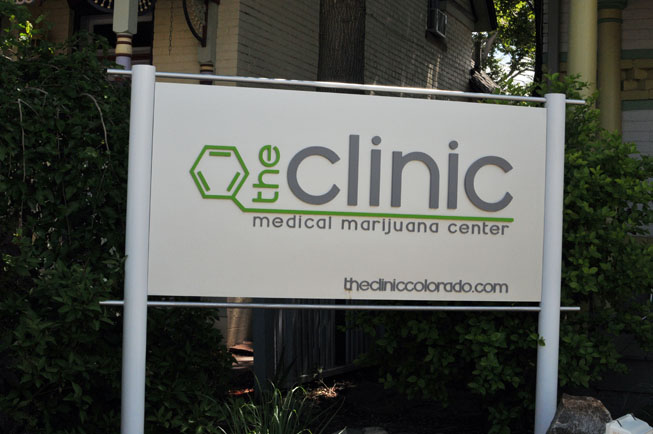 Questions:
How did you celebrate Mother's Day?
Do you get massages/facials/pampered often?

You might also like...