Chobani Greek Yogurt Giveaway!
Posted: April 24, 2012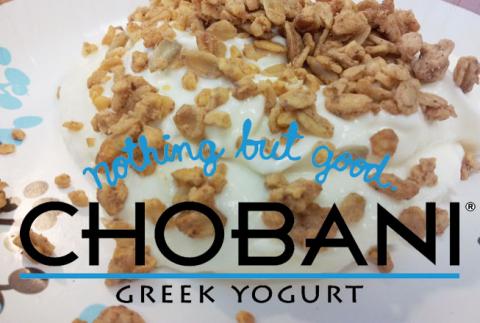 First of all, thank you SO MUCH for all of the sweet comments on yesterday's post.  It really meant a lot that a) you're reading my blog, b) you don't mind my sometimes brutal honesty, in fact it seems you might actually LIKE it, and c) you felt motivated to leave me a comment to encourage me.  Thank you. Thank you. THANK YOU!!  And to thank you even more than just my emphatic words, I am excited to share with you a Chobani Greek Yogurt GIVEAWAY!! One of my lucky readers will win a 12 pack assortment of the yummy goodness (mailed directly to your house).  Aren't you glad you came back today for more blog reading?! :)
Growing up I never liked yogurt.
My parents loved the stuff, but I just couldn't bring myself to enjoy it.  Something about it always tasted so bland, or runny, or fake.  I don't know... it just wasn't my thang.
Until... I discovered Greek Yogurt.
Now I can't get enough of the stuff!!  So what's the difference?  The Chobani Greek Yogurt is just so thick and creamy, without any artificial flavoring.  It tastes decadent, is packed with protein (14 - 18 grams per cup!), and is less than 150 calories.  It is good on its own, topped with granola or fruit, or even baked into delicious blueberry banana bread.
With all of Chobani's many flavors it's hard to choose a favorite.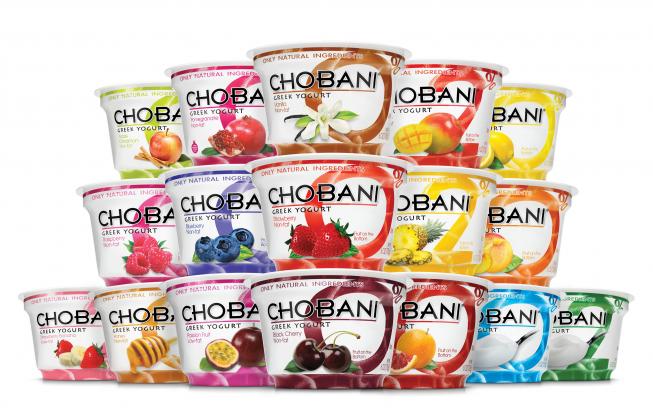 But I think so far, mine is Strawberry Banana 2%: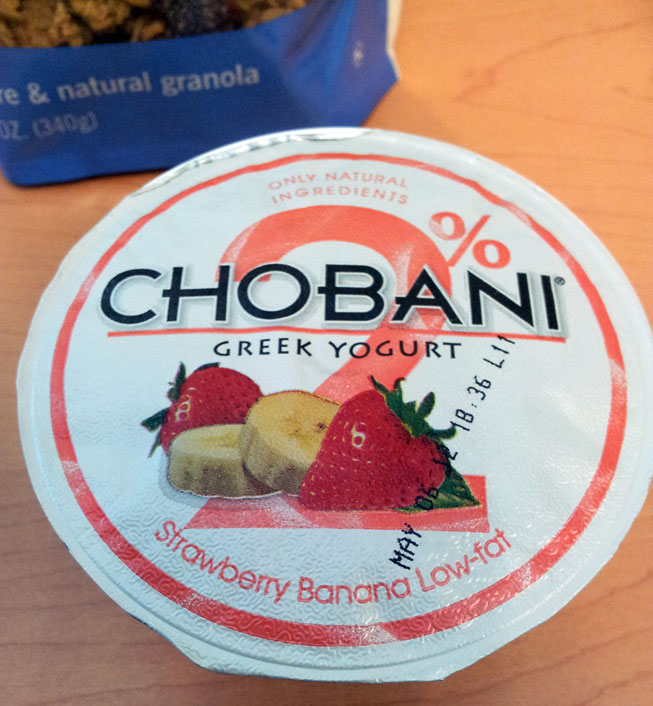 Followed in close second by Apple Cinnamon:
My current favorite Chobani accompaniment is Bear Naked's Protein Granola, which packs in an ADDITIONAL 6g of protein per serving!
Now you can see taste for yourself the yummy goodness that is Chobani!  You can enter your name up to 4 times to win by completing the tasks below.
How to enter:
Leave me a comment (below) telling me your favorite Greek Yogurt flavor and toppings/way to eat it. (MANDATORY)
Like "No Sugar Sweet Life's" Facebook page HERE.  Leave me an extra comment (below) telling me you did so. (OPTIONAL)
Tweet about this giveaway: "I just entered to win a 12 pack of @Chobani through @nsSweetlife here: http://nosugarsweetlife.com/content/chobani-greek-yogurt-giveaway #yummygoodness #giveaway"  Leave me an extra comment telling me you did so (OPTIONAL)
Follow @Chobani on Twitter HERE.  Leave me an extra comment telling me you did so. (OPTIONAL)
I will randomly choose a winner on Friday, May 4th!  Good luck!!
And when you eat yours, try to get a little bit more in your mouth than Babycakes did in this photo :)  She LOVES greek yogurt!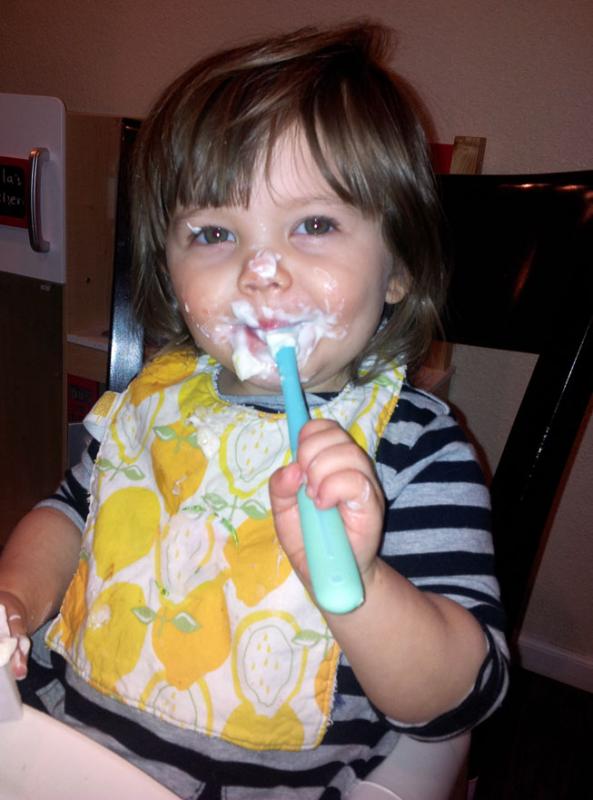 PS.  I got 9 HOURS of sleep last night, and feel like a new woman :)  And Babycakes had a fabulous day at her Montessori school, doing artwork/painting, and various "water" activities - now I know where the dog water fascination comes from!  And we had a lovely evening together full of smiles, hugs, giggles, park exploration, sweet potato and carrot fry eating, dancing/stomping, and more.  My heart is happy, and my baby is too :)

You might also like...